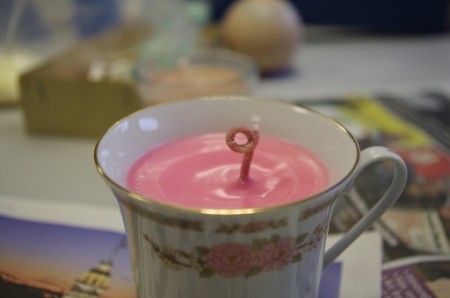 Want to make candles, but don't know where to start? The workshop covers some basic candle making theory before getting your hands dirty making candles. No previous experience is required just come along and have fun!
Topics covered will include:
Different types of candle and wax
How to safely melt and pour wax.
Re-using wax successfully.
Bring along any remnants of burnt candles you have kicking about for reuse.
Date: Sunday 1st December 2013
Time: 10:30am to about 3:00pm, with a break for lunch
Location: Edinburgh Hacklab, Summerhall
Tea and coffee will be provided, Summerhall has a cafe for food or you're welcome to bring a packed lunch. All materials are included in the workshop fee and you'll leave with at least one candle you've made.