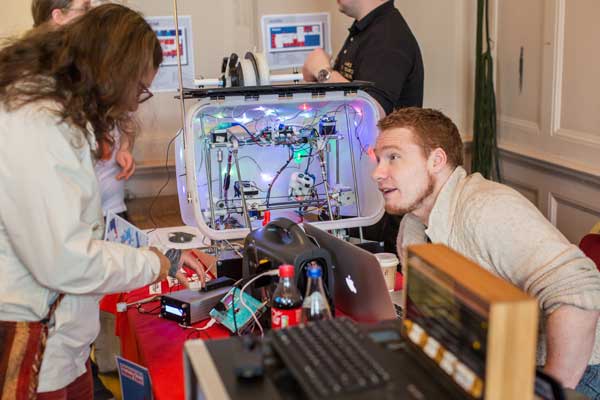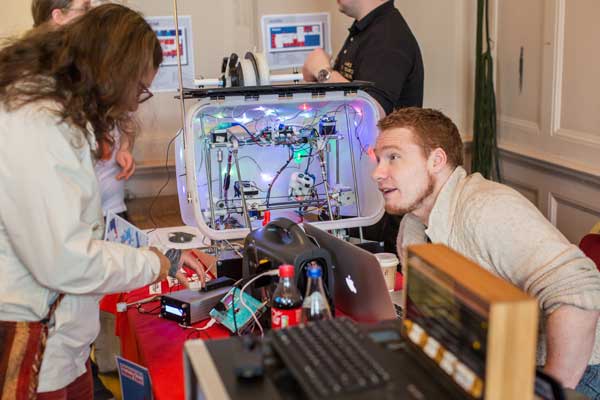 Welcome to 2017!

Edinburgh's Mini Maker Faire returns this year on Sunday 16 April 2017. It takes place at Summerhall, right on our doorstep, and is a great chance to meet like minded folk from other hackerspaces, see interesting things that people are working on and play with robots.
For this to happen, the Faire needs makers to bring their stuff to Edinburgh's biggest nerdy show and tell, that means you!
Here's some of the stuff the Maker Faire is looking for:
3D printers and digital fabrication
Biology/biotech and chemistry projects
Crafts and design
Drones, rockers and remote control toys
Gadgets, inventions and hacks of any sort
Glass and ceramics
Food tech and hacks
Foundry and blacksmithing
Electronics, Arduino and Raspberry Pi projects
Kinetic, fire and installation art
Music performances and instruments
Puppets and props
Radios, vintage computers and game systems
Robotics, homemade robots
Shelters, tents and domes
Sustainable transportation, bicycles and human-powered machines
Textiles and arts and crafts
Unusual tools or machines
Wearables, e-textiles, fashion tech
Young makers and school maker clubs
If you're making something like this, find out more and submit your application form now by the end of January to get your space!