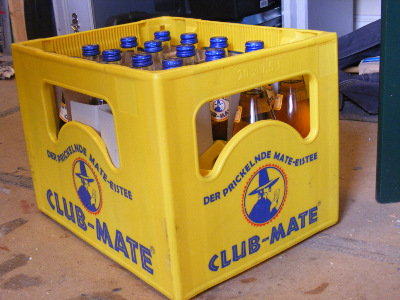 A delivery of Club Mate has safely arrived in the lab, complete in original yellow crates. A staple drink at European hacker camps and hacker-spaces, it's a caffeinated drink with less sugar than typical caffeinated beverages. Best severed chilled, the taste is often described as iced tea like.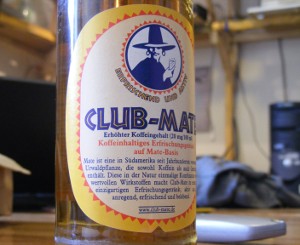 If your in the lab and fancy trying a bottle help yourself, suggested donation of £2 into the glass on top on the fridge.
Many thanks to Club Mate UK for supplying us.